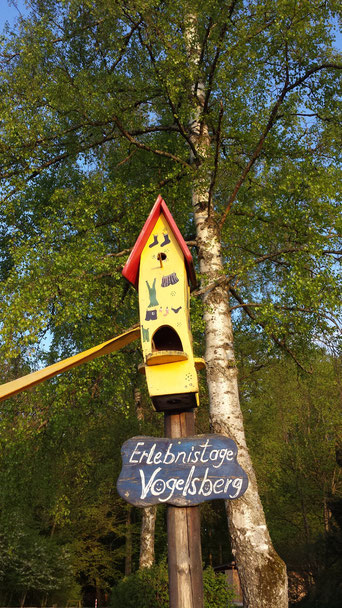 Last week our class 6b went on a class trip to the "Erlebnistage Vogelsberg" together with class 6a.
On Tuesday, 24th April 2018 we met in front of our school. There we waited for our coach with which we travelled to Vogelsberg. When we arrived, our teamers Kim, Nadja and Felipe were already waiting for us. First we had lunch and then we went upstairs to our rooms and made our beds. The rooms all had names of popular volcanoes. We played a lot of games. So many that I even can't remember all!
On Wednesday we climbed on a low ropes course and the other part of the class played games. Later we had a 60-minute-bet! We needed to finish 32 challenges in 60 minutes. In the end we won the bet, so our teamers had to make a big breakfast for us on Friday! After dinner we did a night walk. It was a little spooky, because we went along a lake and there it started to be foggy.
The next day we went on a long geocaching walk. In the evening we made a pizza with salad and after dinner we made a big bonfire, sang songs and grilled marshmallows.
On Friday we had the big breakfast with pancakes and so on and the cleaning party! At 10.30 the coach came and we had to say good-bye. We all were sad to go, but also happy to see our families again!
I think we will remember this nice trip! Thank you to our teamers Nadja, Kim, Felipe and to our teachers!
(Jolina, Lena and Nane, 6b)